Oman Tennis Association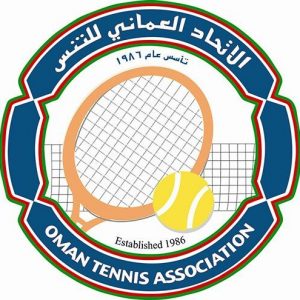 Oman Tennis Association was established in 1986 and was re-announced by Ministerial Resolution No. 14/86 on January 31, 1986 and the first Board of Directors chaired by Sayyid Hamoud bin Faisal Al Busaidi, who remained president until 1993, and joined the membership of the International Federation in 1990 and the membership of the Arab Federation in 1987.
Sports figures have succeeded in presiding over the federation, including Rashad bin Muhammad al-Zubayr from 1994 to 2002, retired Major General Yahya bin Nasser al-Fahdi from 2002 to 2005, Khalid bin Muhammad al-Zubayr from 2005 to 2008, Majeed bin Abdullah al-Asfour from 2009 to August 2010, and Dr. Abdullah Bin Muhammad Al-Saeedi from 2010 until 2011, Al-Mutasim bin Hamoud Al-Zadjali from 2011 until 2016, and Khaled Bin Ali Al-Adi from 2017 until now.
Board Members:
| | |
| --- | --- |
| Name | Position |
| Khalid bin Ali Al-Adi | Chairman |
| Khalid bin Talib Al Nabhani | Vice-Chairman |
| Munther bin Tghlib Al-Barwani | Secretary General |
| Siddiq bin Qamar Al-Hashemi | Treasurer |
| Saud bin Abdul Rahim Al Balushi | Member |
| Ahmed bin Abdullah Al-Yafei | Member |
| Ahmed bin Salem Al Hajri | Member |
| Musa bin Saif Al Hinai | Member |
| Khalid bin Saeed Al-Busafi | Member |
Vision:
Spreading and developing the game in Oman and bringing it to the world through the provision of a sports principles based on transparency, efficiency and high professionalism.
Message:
Spreading and promoting the game, and developing the management of the game in the Sultanate, by seeking to enhance the facilities and everything related to the infrastructure for practicing tennis for all ages, and to discover and refine promising Omani talents to bring them to international levels.
Means of success to achieve the vision and mission:
Creating tennis champions – models for success:
Find a milestone or examples of success to set an example for generations, high ranked players and champions in major global competitions.
Activate player interaction:
Spreading and instilling tennis within society, and stimulating more tennis practitioners.
Dedicate and create a large fan base:
Building a fan base of tennis from followers and potential players, and doubling the number of followers and fans of the game to attend events related to the tennis activity.
Communication details:
Phone: 24751402
Fax: 24751402
Email: info@omantennis.com
Website: www.omantennis.com